Company's health check-up
The welfare of the company also depends on its managers health.
Managers and Chief executive officers are the best assets for the company, hence their check-up is the best way to protect and optimize its CEO's health benefits.
Study after study, it is shown that medical prevention and first intention cares reduce the costs of health significantly and improve health and life expectancy. A focus on medical prevention would allow to save billions of dollars and many lives, people with chronic diseases would avoid pains and suffering.
(New England journal of Medicine)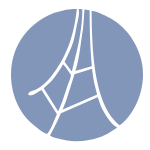 Health check-up company results:
 The complete results of the health check-up within 48 hours.
Consultation with interpretation of results recorded in a complete medical report.
Appropriate treatment advice and a possible medical care.
Nutritional advice.
Advice against stress.
Vitamin supplements advises in order to protect your health and prevent bad ageing.
Not covered by Social Security.

A biological check-up
A thorough biological check-up of several tens of blood tests completed as the case may be by other appropriate analyses. This check-up allows the screening of multiple pathologies:
 Blood cells anomaly (white blood cells, red blood cells and platelets)
Anaemia
Diabetes
Prone to Diabetes
Excess of fats (good and bad cholesterol, triglyceride analysis)
Kidney dysfunction
Hepatic disorder
Proteins disorder
Potassium and calcium disorder
Urinary tract infection
Thyroid problems (or dysfunction)
Hepatitis
Prostate cancer
Colorectal cancer (test)
Ovarian markers and optional breast markers
Optional HIV

Ultrasound check-up:
A thorough control of the different organs is carried out by a radiologist:
Thyroid
Aorta
Liver
Kidneys
Gall bladder
Prostate
Bile ducts
Bladder
Pancreas
Spleen
Lymph nodes
Womb
Ovaries

A clinical check-up
A clinical check-up is carried out by a doctor of internal medicine and prevention
A thorough medical history
Medical, family and personal records appreciation of the general state: energy, fatigue, virility, memory, appetite, weight…
Analysis of the various risk factors: malnutrition, overweight, tabacoo, alcohol, fats and sugar excess, diabetes, burnout, inactivity…
Analysis of the possible symptoms: cardiovascular, digestive, urologic…
A careful clinical examination and auscultation.
Medical assessment of the body mass index and the risk of obesity
Evaluation and index of abdominal fats
Assessment of the state of stress and the consequences of stress
A cardiovascular check-up
A thorough cardiovascular check-up carried out by a cardiologist:
A detailed medical history.
Personal and family history of heart disease.
Cardiovascular risk factors.
Cardiac auscultation.
Measurement of blood pressure.
Electrocardiogram.
Carotid arteries Doppler ultrasound and risk rate of atheroma.
Abdominal aorta Doppler ultrasound and aneurysm research.
Cardiac Doppler in order to assess cardiac activity.
Heart failure screening.
Cardiac hypertrophy screening.
Aortic abnormality screening.
Heart valve abnormality and blood clots screening.
Pulmonary hypertension screening.
Cardiac exercise test, coronary risk screening.

Urologic check-up
A urologic check-up carried out by a urologist.
The adenoma of prostate screening.
Prostate cancer screening.

A gynecological check-up
A gynecological check-up carried out by a gynecologist (with vaginal smear)
Menstrual disorders screening
Breast cancer screening
Ovarian cancer screening (ultrasound scan and biological markers)
Menopause and osteoporosis risk evaluation
They trust us for their health check-up
Our clientele includes prestigious french companies, plenty of figures and foreign Heads of State : François Pinault Group, Kering, FNAC, the Société Générale holding company, Mac Kinsey, Unibail, Rodamco…